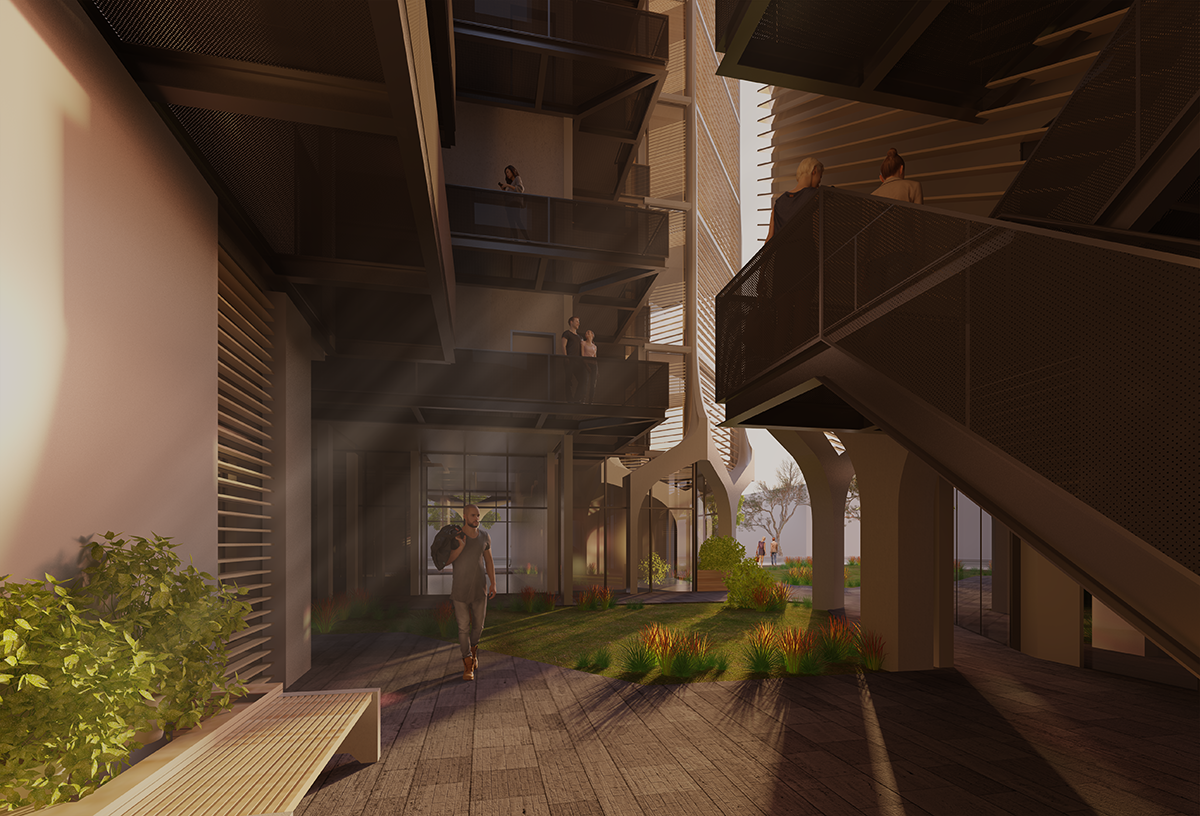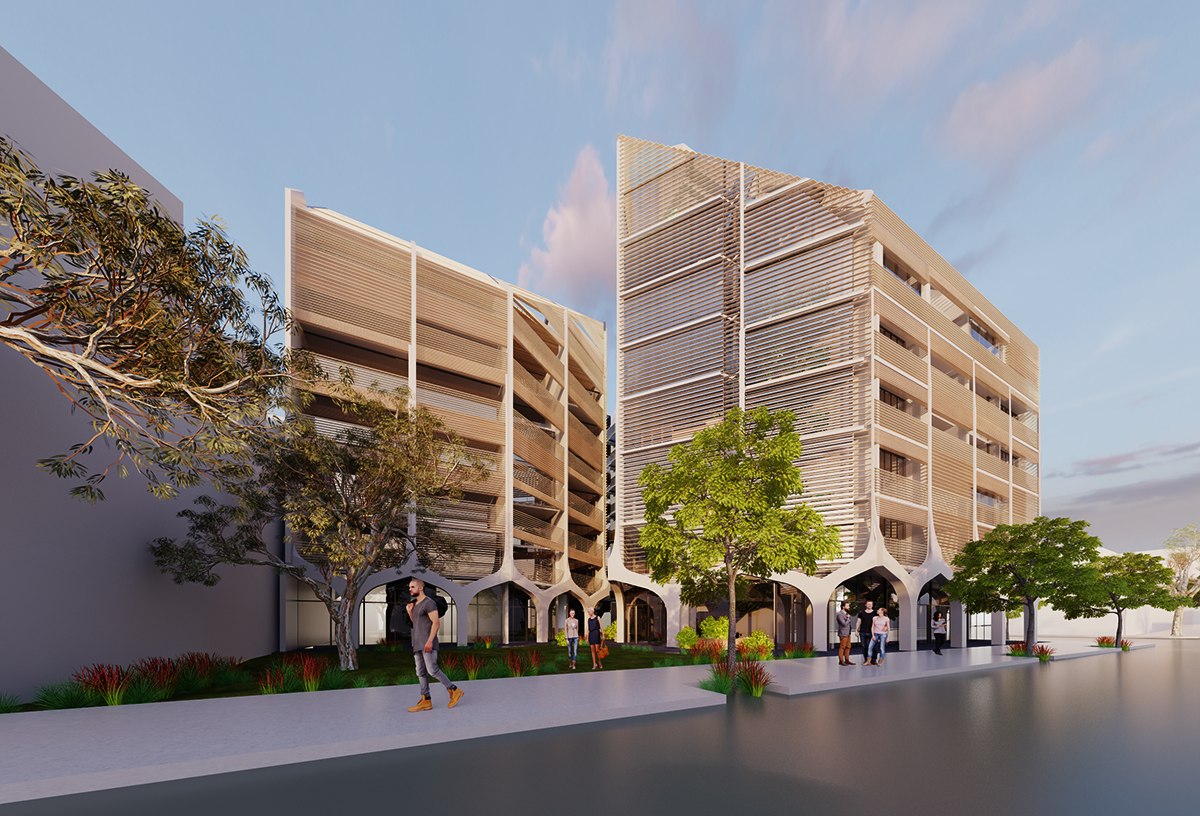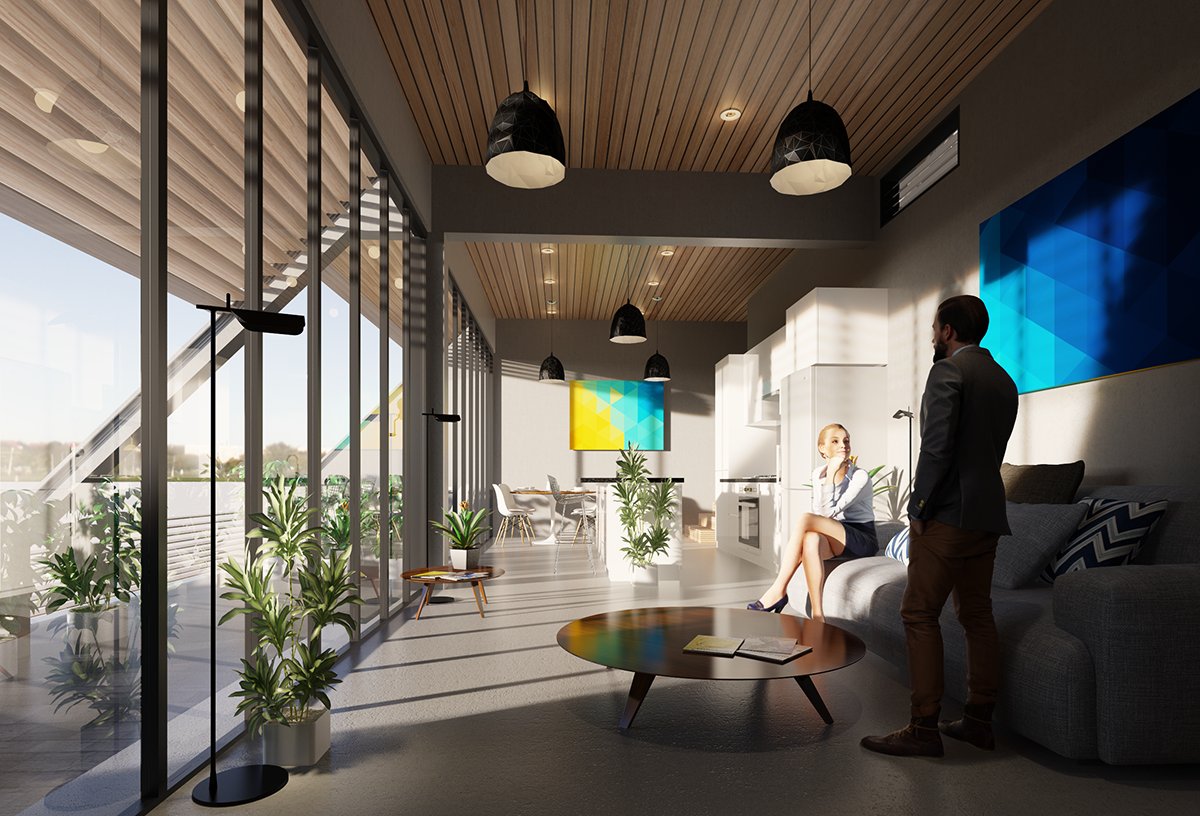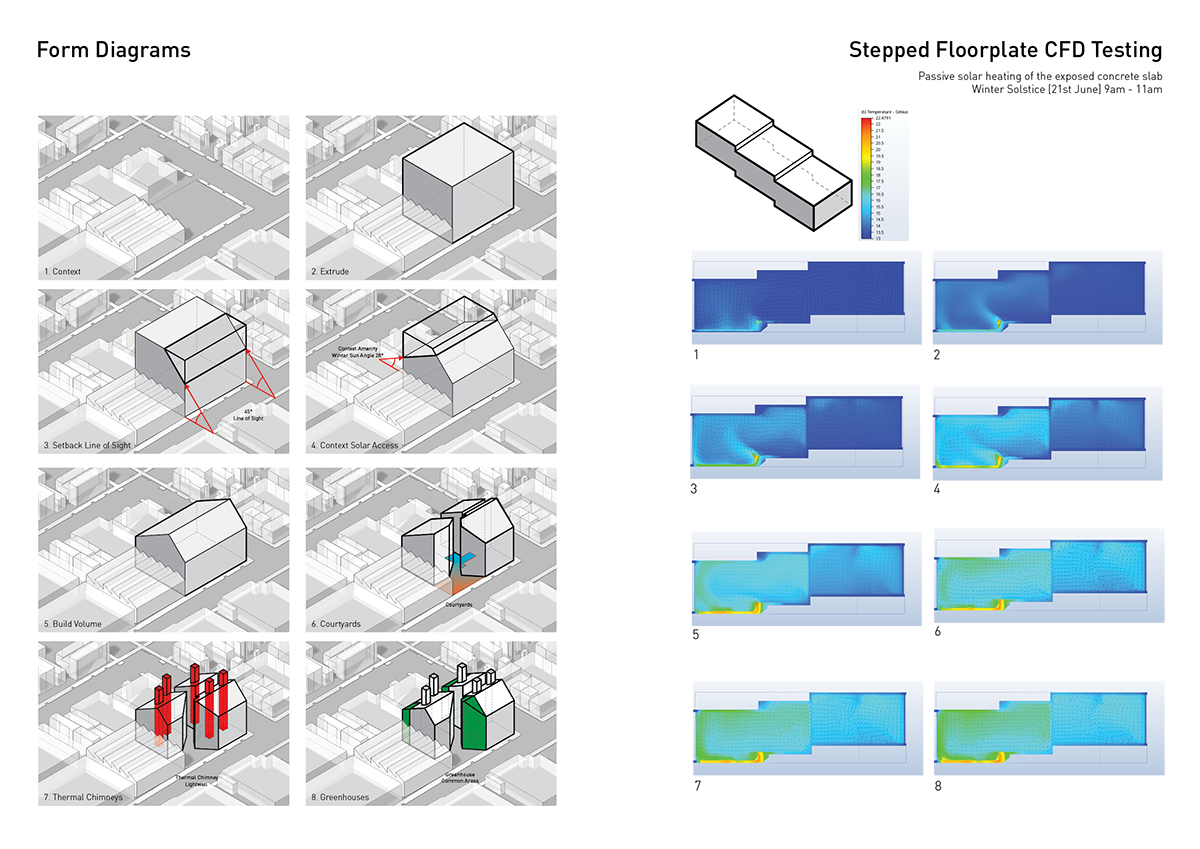 Ravi Bessabava
Humans are having unprecedented detrimental effects on the global environment, these effects are being driven by economic capitalism and societal choices compounded by a rising population.
The result of these actions is a feedback loop creating an increasingly extreme environment. Over the coming century, it is predicted that Melbourne will experience lower annual rainfall, higher frequency of extreme heat-waves and a mean temperature increase of between 2-5 degrees Celsius.
During the same time frame Melbourne's population is projected to more than double. Housing the rising population has typically fell to developers, which due to lack of attention has resulted in multi-residential buildings with poor thermal performance, an expansive sprawl in the outer suburbs and housing simply too expensive for the large proportion of the population.
Through the use of spatial arrangement, material usage and fenestration, micro-climatic spaces can be refined to generate net positive effects on the local environments providing both internal and external spaces of thermal delight.
Can this method provide a new model of multi-residential housing designed for a growing population in a changed climate?
Sources:
Climate Change in Australia (2015). About Climate Analogues. Retrieved from: http://www.climatechangeinaustralia.gov.au/en/climate-projections/climate-analogues/about-analogues/
Australian Bureau of Statistics [2013]. Projection Results. Retrieved from: http://www.abs.gov.au/ausstats/abs@.nsf/Lookup/3222.0main+features52012%20(base)%20to%202101
Priess, B. (2016, January 13). Melbourne's Public Housing Tenants Sizzle on Hot Days. The Age, Retrieved from http://www.theage.com.au
Birrell, B & McClosky, D. (2016). Sydney and Melbourne's Housing Affordability Crisis Report Two: No End in Sight. Melbourne, Australia: The Australian Population Research Institute.